Features
Continue to walk south but leave the path and head into this impressive grove of figs.
In summer, the fig trees are awash with feasting Figbirds, Olive-backed Orioles, Black-faced Cuckoo-shrikes, Pale-headed Rosella and Channel-billed Cuckoos.
Look carefully amongst the fig trees and nearby as other fruit-eating birds, such as rainforest pigeons or a Barred Cuckoo-shrike, could turn up again.
Also search the strip of riverbank vegetation, particularly the casuarina trees and mangroves. There may be a party of Red-backed Fairy-wrens, possibly accompanied by a pair of White-browed Scrubwren or a Grey (winter) or Rufous (summer) Fantail. This is the best spot for small 'song birds' like Whistlers and surprise sightings (like Spectacled Monarchs) have been seen here too. The Mistletoebird are most frequently found in the mistletoes on the casuarinas. Check the river again for patrolling Terns (Caspian, Crested or Gull-billed) or a Brahminy Kite, which has bred here.
Return to the car park by walking east through the fig grove and over the eucalypt ridge. Galahs nest in eucalypts here. When the eucalypts are flowering, you might find all three Lorikeet species. It also can be worth one last check of the lakes and causeway before you leave.
Look out for
Figbirds

Olive-backed Orioles

Black-faced Cuckoo-shrikes

Pale-headed Rosella

Channel-billed Cuckoos

Barred Cuckoo-shrike

Red-backed Fairy-wrens

White-browed Scrubwren

Grey and Rufous Fantail

Mistletoebird

Caspian, Crested and Gull-billed Terns

Brahminy Kite

Galahs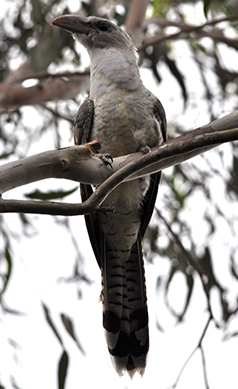 Channel-billed Cuckoo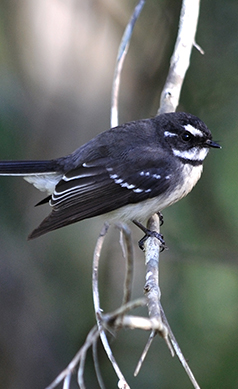 Grey Fantail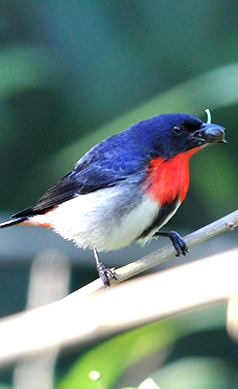 Misteltoebird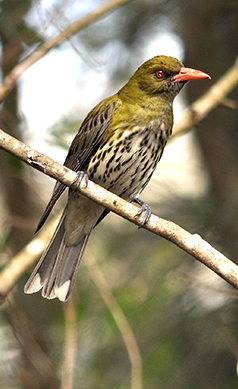 Olive-backed Oriole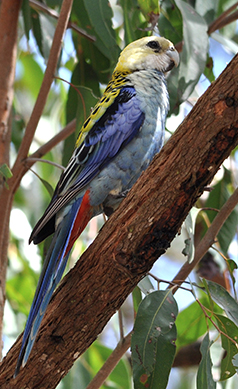 Pale-headed Rosella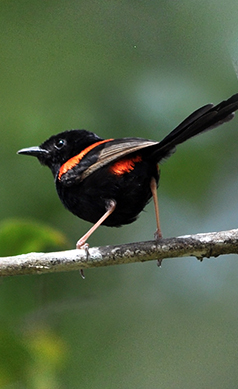 Red-backed Fairy-Wren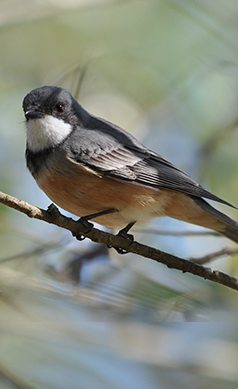 Rufous Whistler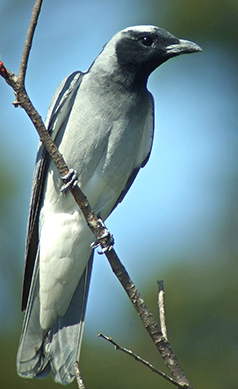 Black-faced Cuckoo-Shrike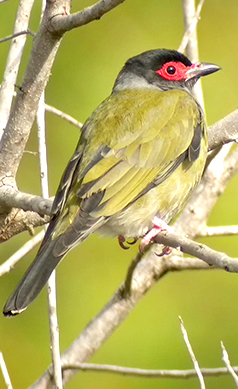 Figbird